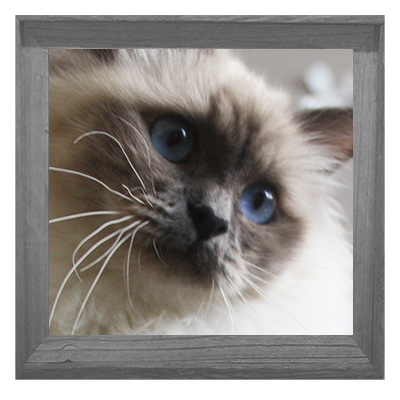 Blue Point female, born on 06/02/2013
Carrying Chocolate
LOOF 2013.8173
Blood group A
Felv/Fiv and
PKD
negative
Neutered
I*Le Note Blu Spartacus (Kintamani) x Ch. Evy de l'Ange Mumiah

I didn't liked Blue Point birmans before... but I couldn't resist to her sweet look and her tenderness. My "titi" keeped from her italian lines a nice forehead and a very round head, a fluffy coat... She's such a teddybear!
I think she's very promising and I've got big projects for her... But, right now, let her grow!
Thanks a lot to my friend Brigitte Tognon for the mating that gave me my lovely bear!